Laser Scanning Companies: Why Who You Choose Matters
Many designers have had experience using point clouds at some level, but those instances are not always the same. Why do some architects use laser scanning companies for every project, and some use them once and never again? As a leading 3D laser scanning provider, the most common reason users often give up on 3D scanning is that they had a negative experience with it the first time. The truth is that not all laser scanning companies are the same. Below are three reasons why some architects and builders may have turned away from laser scanning and why you should reconsider.
The First Scan Was Not Accurate
Unfortunately, many laser scanning companies start with a great entrepreneurial spirit and purchase a scanner without any education or survey background, hoping to increase their project value. These companies will usually buy lower-grade equipment and software and sell their services at lower costs. These providers are everywhere and often call themselves "Lidar Scanning Companies," but they deliver lower-cost scanning because they do not use the best equipment or the best people. Often, many first experiences with scanning come from these providers because of cost.
Like most things in life, you will usually get what you pay for. You should always request multiple quotes if you don't have a good 'go-to' laser scanning company. If one is much lower than the others, ask questions to understand why. It's most likely because they don't have the same operating standards or reality capture experience. The accuracy of a scanning project doesn't simply come down to the scanner's preciseness but also the technician's expertise and knowledge behind the scanner.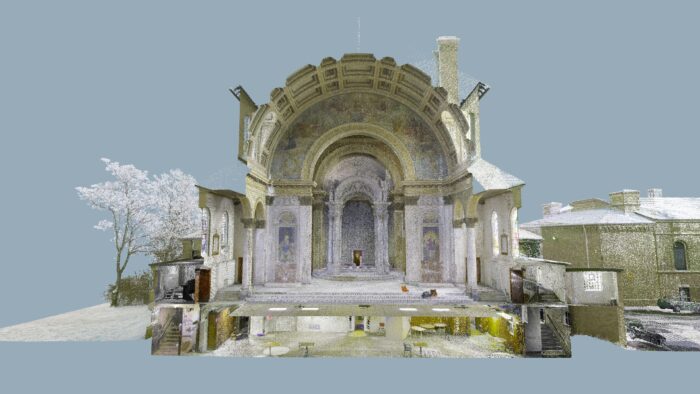 As with any measurement, there is an unavoidable human factor. If you don't use reputable practices, it doesn't matter how accurate the scanner is. Someone with the proper knowledge and experience can overcome systematic errors by conducting and maintaining excellent methodology. The appropriate methodology is essential while collecting data in the field and during the scan registration process. This will ensure your project is within an acceptable tolerance and is accurate to your standards. With many veteran reality capture technicians on the team, TrueScan always makes sure your project data is as precise as possible.
The Point Cloud Was Too Big to Work With
This is another common complaint from clients who were turned off from laser scanning. Their previous laser scanning company finishes a project and then delivers a file that requires a super-computer to open. A situation like this usually results in the client stashing the hard drive in a file cabinet while designers fight their way around the project without ever using the data. A 3D laser scanning company with its client's success in mind will offer multiple different types of deliverables and will always take the time to ensure that the client can use the data. A standard laptop will allow you to efficiently work with the point cloud of any size building in today's world. At TrueScan, we make sure all our client deliverables are easy for both humans and computers to process and digest. After our scanning is finished and we've delivered your materials, we are always available to provide any training or insight you may need.
The Scan Was Too Expensive
Frequently, when comparing the cost between laser scanning and traditional as-built measurements, many architects only consider the time it would take for an employee to take basic field measurements with a tape measure. But scanning can introduce some crucial savings in the long run! Architects should also consider the cost of repeat visits to the site, errors in the measurements, and complex spatial geometry not recorded — all of which can be avoided with
reliable 3D laser scanning.
Too often, with traditional measurements, sloppy as-built drawings become the foundation of the project, and the designer is left to make assumptions on incomplete or outdated information. This leads to re-working and massaging the design after noticing an issue such as 6 inches missing needed for egress. With 3D laser scanning, there is a quantified upfront cost, but there's no guessing or repeat visits. There are no costly change orders or haphazard missteps. What is the value of getting it right the first time? What is the value of making a project budget and meeting that budget? It is immeasurable.
As 3D laser scanning becomes more and more common in the architecture, engineering, and construction world, the cost becomes more affordable. 3D laser scanning is no longer a throwaway option due to its highly prohibitive cost. Becoming more affordable and becoming more accurate makes using 3D laser scanning incredibly lucrative. TrueScan will work with you and your team to give you a quote that fits your needs and your budget.
The Right Laser Scanning Company Helps You Avoid Common Pitfalls
With the right 3D scanning company, the scan will be accurate, easy to work with, and cut project costs. TrueScan is a proven leader in the laser scanning and reality capture space, with thousands of projects across the United States under our belt. At TrueScan, We wholeheartedly believe that having the best equipment, best software, and the best people will bring value to your project, letting you do what you do best, without the headache. Contact us and let our experienced team help you.